导师基本信息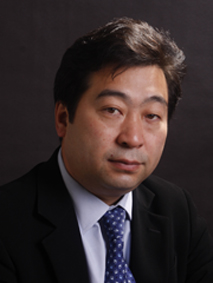 姓名:

郭军

科室:

肾癌黑色素瘤内科

职称:

主任医师

专业:

肿瘤学

E-MAIL:

guoj307@126.com
肿瘤免疫治疗
肿瘤分子靶向治疗
发表学术论文

|

出版的专著

|

获得的成果、奖励

Si L, Guo J*.C-kit Mutated Melanomas: the Chinese Experience.

Guo J, Huang Y, Zhang X, Zhou F, Sun Y, Qin S, Ye Z, Wang H, Jappe A, Straub P, Pirotta N, Gogov S.Safety and efficacy of everolimus in Chinese patients with metastatic renal cell carcinoma resistant to vascular endothelial growth factor receptor-tyrosine kinase inhibitor therapy: an open-label phase 1b study.

Cui C, Mao L, Chi Z, Si L, Sheng X, Kong Y, Li S, Lian B, Gu K, Tao M, Song X, Lin T, Ren X, Qin S, Guo J*.A phase II, randomized, double-blind, placebo-controlled multicenter trial of Endostar in patients with metastatic melanoma.

Lian B, Si L, Cui C, Chi Z, Sheng X, Mao L, Li S, Kong Y, Tang B, Guo J*.Phase II Randomized Trial Comparing High-Dose IFN-α2b with Temozolomide Plus Cisplatin as Systemic Adjuvant Therapy for Resected Mucosal Melanoma.

Dai J#, Kong Y#, Si L, Chi Z, Cui C, Sheng X, Mao L, Li S, Lian B, Yang R, Liu S, Xu X, Guo J*.Large-scale analysis of PDGFRA mutations in melanomas and evaluation of their sensitivity to tyrosine kinase inhibitors imatinib and crenolanib.

Kumar SM, Dai J, Li S, Yang R, Yu H, Nathanson KL, Liu S, Zhou H, Guo J*, Xu X.Human Skin Neural Crest Progenitor Cells are Susceptible to BRAFV600E Induced Transformation.

迟志宏,李思明,盛锡楠,崔传亮,斯璐,郭军. 大剂量干扰素治疗是黑素瘤术后辅助治疗的首选方案( 附450 例观察)

于玮玮,孔燕,代杰,迟志宏,斯璐,崔传亮,盛锡楠,李思明,毛丽丽,俎明,李强,郭军. 恶性黑色素瘤患者MGMT 基因启动子甲基化研究

Guo J*#, Si L, Kong Y, Flaherty KT, Xu X, Zhu Y, Corless CL, Li L, Li H, Sheng X, Cui C, Chi Z, Li S, Han M, Mao L, Lin X, Du N, Zhang X, Li J, Wang B, Qin S. A Phase II, Open Label, Single-arm Trial of Imatinib Mesylate in Patients with Metastatic Melanoma Harboring c-Kit Mutation or Amplification

Si L, Xu X, Kong Y, Flaherty KT, Chi Z, Cui C, Sheng X, Li S, Dai J, Yu W, Guo J*. Major Response to Everolimus in Melanoma with Acquired Imatinib-Resistance.

Mao L, Si L, Chi Z, Cui C, Sheng X, Li S, Tang B, Guo J*. A randomized phase II trial of 1 month versus 1 year of adjuvant high-dose interferon alfa-2b in high-risk acral melanoma patients.

Chi Z, Li S, Sheng X, Si L, Cui C, Han M, Guo J*. Clinical presentation, histology, and prognoses of malignant melanoma in ethnic Chinese: A study of 522 consecutive cases.

Kong Y, Si L, Zhu Y, Xu XG, Corless CL, Flaherty K, Li L, Li H, Sheng X, Cui C, Chi Z, Li S, Han M, Mao L, Lu A, Guo J*. Large Scale Analysis of KIT Aberrations in Chinese Patients with Melanoma.

Si L, Kong Y, Xu X, Corless CL, Flaherty KT, Sheng X, Cui C, Chi Z, Zhu Y, Li S, Han M, Mao L, Guo J*. Prevalence of BRAF V600E mutation in Chinese melanoma patients: large scale analysis of BRAF and NRAS mutations in a 432-case cohort

Chen T, Guo J#, Han C, Yang M, Cao X. Heat shock protein 70, released from heat-stressed tumor cells, initiates antitumor immunity by inducing tumor cell chemokine production and activating dendritic cells via TLR4 pathway.

Lu Si, Zhi-hong Chi, Xiang-qing Yuan, Chuan-liang Cui, Xi-nan Sheng, Jun Guo*. A phase II study of fotemustine plus dacarbazine with dendritic cell vaccines as first-line therapy for Chinese patients with advanced acral lentiginous melanoma.

Guo J, Zhu J, Sheng X, Wang X, Qu L, Han Y,Liu Y, Zhang H, Huo L, Zhang S, Lin B, Yang Z. Intratumoral injection of dendritic cells in combination with local hyperthermia induces systemic antitumor effect in patients with advanced melanoma

迟志宏,盛锡楠,李思明,崔传亮,斯 璐,郭 军.357例中国皮肤黑色素瘤临床特征与预后分析

毛丽丽,孔燕,斯璐,于玮玮,代杰,唐碧霞,盛锡楠,崔传亮,迟志宏,郭军. APOE 基因多态性及BMI 与晚期肾癌靶向治疗疗效相关性的研究.

盛锡楠,李思明,迟志宏,斯璐,崔传亮,郭军.舒尼替尼一线治疗转移性肾癌初探.
社会任职
《癌症》编委
《中国肿瘤临床》特约审稿专家
《Journal of Cancer Research and Clinical Oncology》特约审稿专家
《Melanoma Research》特约审稿专家
《Clinical Cancer Research》特约审稿专家
北京市"十百千"卫生优秀人才基金获得者
国家教育部 "新世纪优秀人才支持计划"入选者
《中国黑色素瘤诊治指南》编写组组长
《中华医学会«中国肾癌治疗指南》执笔人
《NCCN肾癌诊治指南中国版》执笔人
中国晚期肾癌治疗专家委员会成员
中国抗癌协会肾癌专业委员会常务委员
中国临床肿瘤协会(CSCO)执委会委员
全球黑色素瘤专家委员会GMTF(Golbal Melanoma Task Force)常务委员
中国临床肿瘤学会(CSCO)黑色素瘤专业委员会主任委员
中国临床肿瘤学会(CSCO)肾癌专业委员会主任委员
国际黑色素瘤联盟(Society for Melanoma Research)亚太地区主席
中国抗癌协会泌尿肿瘤分会常务委员
国际黑色素瘤基金会(MIF)海外咨询顾问